---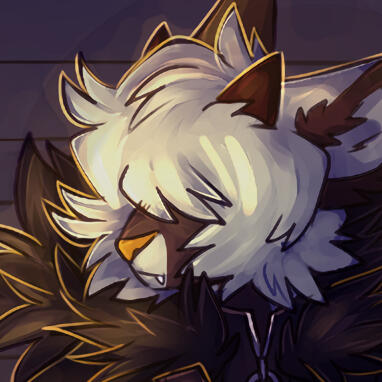 BATNOISE
COMMISSION HUB
Commissions are currently
CLOSED
CURRENT ROUND: BEL + KING
5 / 5 SLOTS TAKEN VIA PATREON
(CURRENT WORK QUEUE)
--
NEXT OPENING:
TBA
TERMS OF SERVICE
These are the Terms of Service for the artist collective BATNOISE and the individuals who operate under it. Unless otherwise specified, all work will be done by those within BATNOISE and no one external. By commissioning us, we assume that you have read through and agree with these terms.
GENERAL RULES AND PERMISSIONS
- Do not claim, steal, trace, or heavily reference our art.
- Do not reupload our artwork anywhere else without explicit permission (which requires proper credit to @batnoise on Twitter).
- If you are the commissioner of a piece, you do not need to ask to post, but credit is required.
- Our work is for personal use only. You must ask before using the artwork for anything profitable, and in which case credit must be given and we will discuss a royalty fee depending on the purpose.
- Use of our artwork for any advertising or profits associated with non fungible tokens, blockchains, or cryptocurrency is strictly prohibited. If we find you have minted your received commission with blockchain technology, we will block you and publicly warn others about you.
- We are allowed to use the artwork we create for future promotions, portfolios, and otherwise.
- We reserve the right to deny business with you for any reason.
- See what we will and won't draw on this page.
PAYMENT, FEES, AND REFUNDS
- We only accept currency in USD through PayPal.
- Payment is required up front through PayPal invoice.
- The invoice should be paid within 3 days, otherwise your slot will be forfeitted.
- Rough sketches are often done while still in early communication, and could potentially be done before payment is sent. If that is the case, progression of the piece will not happen until payment is received.
- Full refunds are only allowed before the sketch is approved. After the sketch is approved and the piece has already been started, we can provide partial refunds (up to 75%).
- Major fixes (significant lineart changes, redrawing things entirely, etc.) will incur a fee of +5 dollars per fix.
- Minor fixes (small color adjustments) are exempt from the fee.
- Complex characters or subject matter such as mechs, armor, extra limbs/heads, painted markings, and body horror will incur a complexity fee of $15 or more.
- Characters drawn from a text-only reference will incur an additional complexity fee of $15.
- Explicit NSFW work will add a fee of $5 (waived for Patreon supporters) and will not be posted on our account.
- If you want to use the artwork for anything profitable, or as part of a project (i.e. prints, charms, designs, game development) we will ask for a royalty/project use fee. Fee depends on the project or use.
- Deadlines must be discussed prior to payment.
PROCESS AND TURNAROUND
- Typical turnaround can range from within 72 hours to 6 weeks after the initial sketch is shown. If our turnaround claim can't be met, we'll let you know in advance.
- We always show a sketch for approval before continuing the piece.
- After the initial sketch, a WIP (work in progress) will be provided at the lineart stage and wherever else we see fit. For more complex pieces, WIPs will be shown while working on the background or other details if applicable.
- WIPs can be requested at any time.
DESIGN USE RULES
In the case that we do custom design work for a client, or if you are adopting/buying a character design from us, there are some rules to adhere to.
- Credit @batnoise on Twitter with first use of the character
- Using the reference sheet provided is allowed, in any way that you'd like
- You're allowed to make minor changes designwise
- Purchasing the design as a gift for someone else is allowed
- Reselling the character is allowed for the same price (or more if they come with more art). If you DIRECTLY receive a design from us in a trade, you may either trade it again or return the design to us.
- The character is for personal use and all the rights of ownership go to you. If you look to use the design for anything profitable or commercial means (video game, product designs, VTubing), we can discuss it and we'll ask for a royalty fee.
- If we find that the character is to be used in pedophilic or incestuous situations (with intent to romanticize these situations), you will be blocked and blacklisted from future business with us.
BLACKLISTING
Failure to adhere to our ToS will result in being blacklisted from commissioning our services.Rude or abusive clients will promptly have their commission progress terminated and receive a full/partial refund depending on progress. They will not receive whatever artwork was done and they will be blacklisted and blocked.We will not accept bribes or threats to draw content that we otherwise would not draw. Anyone who tries will be blacklisted from commissioning us and blocked.
RULES
Make sure you read our Terms of Service before asking for a commission! We will automatically assume you've read them.
WILL DRAW
- Feral/quad, anthro, taur, and human characters
- OCs
- D&D and FFXIV characters (complex outfits and armor will incur a complexity fee of $15)
- Fanart (characters from existing media)
- Pokémon
- Light gore or stylized gore (pastel or candy gore)
- Anything with a text-only reference (adds a $15 fee)
- NSFW (incurs a fee of $5, waived for Patreon/kofi supporters)
WON'T DRAW
- NSFW for or of minors
- Complicated mecha
- Real people or celebrities
- Zorgoias
- Vore, inflation, weight gain
- Hard drugs
- Babyfur/cub/pedophilia
- Incest, feral NSFW, n*zi imagery, or characters referred to with transphobic slurs (c-boy, sh*male, f*ta, h*rm, etc.)
COMMISSION QUEUE
Once your commission is accepted (not necessarily paid), it'll be put on a public Trello board and regularly updated with status.
COMMISSION TYPES AND PRICES
Our commission openings are only posted through Twitter. This site only acts as a reference for prices.
Certain commission type openings are on a case-by-case basis. (Paintings, chibis, scenes).
NSFW work incurs a $5 fee. (This fee is exempt for monthly supporters).Patreon/Ko-fi supporters Tier 2 and above have special discounted prices!Make sure you read our ToS and rules for commissioning before requesting our services!
SINGLE CHARACTER
HEADSHOT ILLUSTRATIONS
$50 flat colored // $70 shaded // +$45 for additional character
An illustration of your character from the shoulders up on a simple/transparent background. (Examples shown have full transparent backgrounds).
Examples by Bel
Examples by Josh
SINGLE CHARACTER
WAIST-UP ILLUSTRATIONS
$70 flat colored // $110 shaded // +$65 for additional character
An illustration of your character from roughly the waist up on a simple colored or transparent background.Feral characters cannot be requested for this commission type.
Examples by Bel
Examples by Josh
SINGLE CHARACTER
FULL-BODY ILLUSTRATIONS
$90 flat colored // $150 shaded // +$80 for additional character
An illustration of your character showing their entire body on a simple/transparent background. (Examples shown have transparent backgrounds).
Examples by Bel
Examples by Josh
SINGLE CHARACTER
CHIBI ILLUSTRATIONS
$60 flat colored // $75 shaded // +$40 for additional character
A stylized full-body illustration of your character on a simple/transparent background. There are two types, Type A (done by Bel and Joshua together) and Type B (done by One).
Chibi commissions are currently CLOSED
Type A chibis
Type B chibis
TWITCH/DISCORD EMOTES
$20 each // $80 for a set of 5
Emotes for use in Twitch and/or Discord. Includes rights to use on those platforms, we can discuss fees for rights for use as physical merch. Can be done by either Bel or Cynd.512x512 px in size.
PNGTUBER / GIFTUBER
$60 for 2 frames (mouth closed, mouth open) // $120 for animated (idle, talking with mouthforms)
A still or animated talksprite for use on livestreams. Flat colors only (no shading). Inherently includes rights for use on stream. Can be done by Bel, Joshua or Cynd.
CHARACTER REFERENCE SHEETS
A fully customizable reference sheet of your character. We will maintain close communication with the client so that the reference sheet is created to their liking.Includes either space to add information, or we will add the information for the client. (Handwritten or typed).
$100 FOR SIMPLE REFERENCE SHEET
(front + headshot + one other view)
$150 FOR COMPLEX REFERENCE SHEET
(front, headshot, one other view, details or outfits, potentially extras)
+ $100 FOR CUSTOM DESIGN FEE
A custom design will involve a lot of consultation and hands-on work with the client to make sure the design is to their liking. We would appreciate any and all aesthetic references, such as moodboards, color palettes, and outfit ideas.
Reference sheet commissions are currently CLOSED and only available on request to Patreon/Ko-fi supporters of $10 and above.
Painted bust commissions are currently CLOSED